Today
I want to present you..
Tramps & Glams
We are Milena Babić and Miloš Samardžić from "Tramps & Glams".
2. Please tell us a little about your background.
We were born and raised in Serbia, a little East European country. Milena is a psychologist and Miloš has a degree in sociology, but now we are both dedicated to our little shop.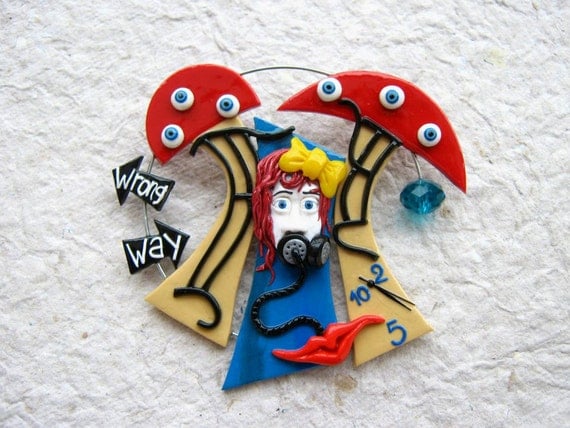 3. When did you become interested in creating art?
Art was always one of our main interests. Miloš used to draw comic books while still in elementary school and Milena enjoyed writing and photography. We became more interested in applied arts couple of years ago and that's when we started making jewelry.
4. How did you learn your techniques?
Since there are not many jewelry making courses in our country, we had to do a lot of online researches, which was actually fun and exciting.
5. What inspires you?
We are inspired by old movies, especially silent and noir films, music and different forms of art - surrealism, cubism, expressionism.
6. Please describe your creative process.
Our creative process can vary in many different ways. Sometimes we work together, sometimes every one of us works alone from start till the end. There's a story behind every piece of our jewelry. We usually think about it a lot before we start creating, but making itself doesn't require much time.
7. What do you find most rewarding in this work?
The most rewarding is, of course, the reaction of a satisfied costumer. We now have many recurring customers and for us that's the proof we are doing well.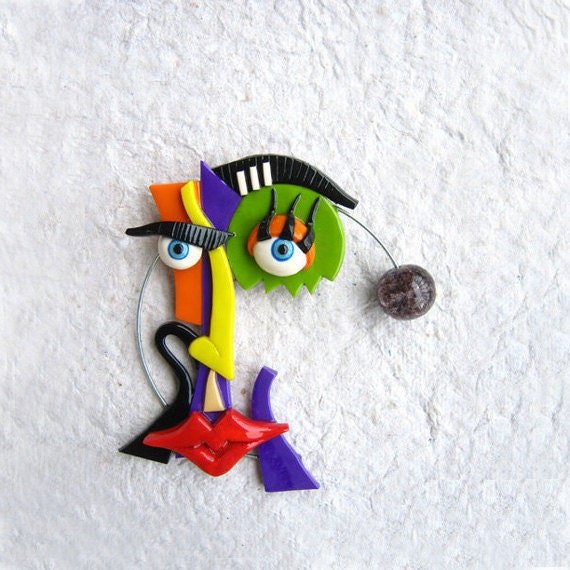 8. What is the best advice you have received?
When we started creating jewelry, we were much more occupied by creating than by presenting it to the world. Couple of people mentioned we could take better photos, and since we sell our jewelry online, that is really important.
9. What is your best advice to emerging artists?
Don't mind to much what people expect and want to see. If you are honest, authentic and devoted to your art, people will certainly notice it.
10. What would you like buyers to know about you and your artwork?
We enjoy creating every single piece of our jewelry and really put our hearts and souls into it. Every piece tells a little story. We would like our customers to recognize this and know that they own something that means a lot to us.
Thank you

Milena

and

Miloš !!